Our Plans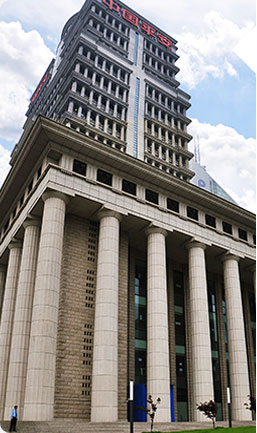 As A Corporate Citizen
we believe being responsible for society is to contribute society and benefit the country. With such belief, Ping An has been rewarding society with gratitude since it was established; upholding the charity philosophy as "being dedicated for future", Ping An has kept investing over 300mn in environment protection, education, red cross and community charity projects. For environment protection, Ping An has applied 100 carbon-reduction initiatives to everyday operations, business development and society charity. As of December 31st, 2014, Ping An had applied 18 technical approaches to our services, thus reducing the carbon footprint by 6,817.18 tons during the whole year. For education, Ping An has been dedicated in contributing to elementary and higher education, support the cultivation of talents, lay foundations for the development in future and provide the impetus for the sustainable development of the country and society.
As of December 31st, 2014, Ping An had sponsored 111 Hope Primary Schools all over the country. In 2014, Ping An had organized 770 volunteers to teach in 40 Hope Primary Schools and the service period of these volunteers totaled in 26,950 hours; besides, Ping An had granted over RMB17mn of scholarship to 5,058 undergraduates for their for inspiring theses.
Details

For Society

Details

For Environment

Details

Partnership
For Society:education charity projects

Volunteer teacher campaign
The year 2014 is the 20th year since Ping An started to sponsor the construction of Hope Primary Schools and the 7th year since Ping An initiated the volunteer teacher campaign for these schools. Till now, we have completed the contribution to the establishment of 111 Ping An Hope Primary School all over the country. In 2014, we leveraged the Internet to recruit volunteer teachers and successfully recruited 770 volunteers to teach in 40 Hope Primary Schools; these volunteers had served 26,950 hours in total and created a record. Besides, Ping An worked together with One Foundation to bring lectures on how to respond to a disaster named "Ping An for Children" to schools, where children learned professional and practical self-rescue skills. In 7 years, 3,471 volunteers have joined us and taught in Hope Primary Schools.

The incentive program
Ping An has carried out the incentive program for 11 consecutive years and granted over RMB17mn of scholarship to 5,058 graduates, in order to encourage their academic innovation and social practice

For Environmentenvironment protection

Carbon Reduction 100 Campaign
The environment issues have been the concerns of society. In order to find solutions for energy saving and emission cut, explore operational practices for carbon reduction and take environmental initiatives. During 2014, aiming at public concerns such as increasing number of foggy days, Ping An had leveraged the Internet platform to communicate with the public, provide them with information on environment protection and increase their awareness of environment issues, while promoting Ping An P&C's environment insurance and Ping An Annuity's medical insurance to the public. Besides, Ping An also has included the care for sanitation workers to its action plan and gave free medical and health insurance to 500 sanitation workers.

Partnership trainings and growth

Our agents
Ping An regards our agents as one of our most important partners; aiming at agents in different stages and their differentiated demands, we have designed targeted trainings and established unique honor system, so as to comprehensively improve agents' skills and increase their income.

Providers
In 2014, Ping An had issued a series of purchasing and outsourcing rules to ensure the principles of openness, fairness and efficiency would be followed during biding invitation, bid evaluation and compliant handling; we are open to providers' and customers' supervision, thus protecting each parties' benefits. We have issued Rules on Purchasing Staff's Integrity and Honesty and implemented the position rotation of relevant staff, which effectively avoids business bribery during concentrated purchasing activities and protects our partners' benefits. We have applied comprehensive scoring mechanism to our providers, established a tiered system and selected the ones with highest scores to develop the long-term partnership with. We have paid great attention to develop our providers' responsibilities for society and selected accredited environment-friendly providers.